INSPIRATION IN MUSIC
22 October 2019
/
by admin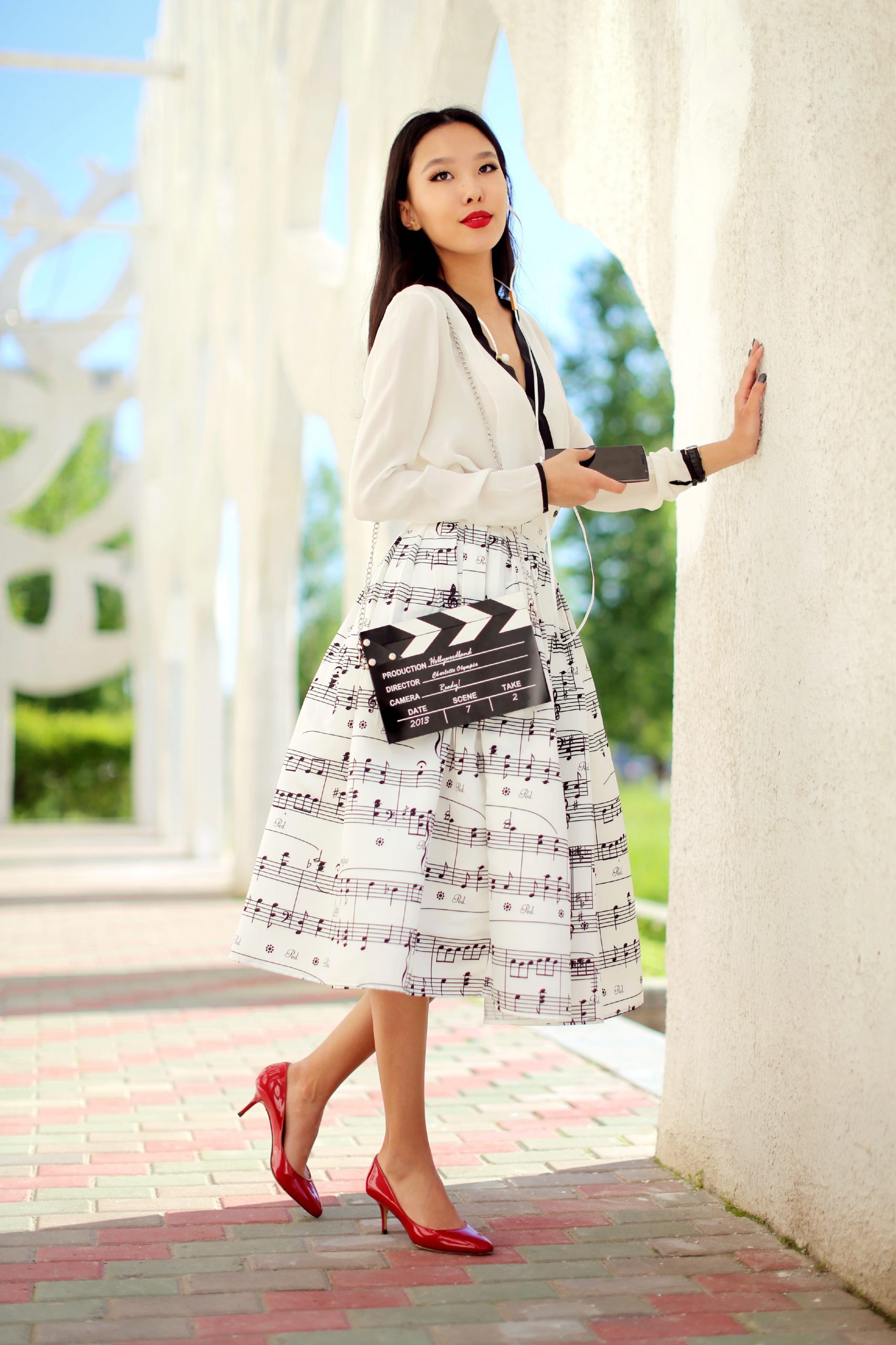 All May I was very busy, now I have more time to write blog posts. I replenished my wardrobe a beautiful skirt with musical notes from Chicwish. I really wanted to dance the whole photoset to the rhythm of music from the earphones by Sudio with high-frequency sound and the new smartphone LG G4 with which I take photos on Instagram.
You can get 15% off discount on Sudio earphones using the code "Aibinasblog15".

Май месяц у меня был очень насыщенным. Сейчас я уже более свободна в делах и у меня есть время заниматься блогом, своим любимым делом. Моя коллекция юбок от Chicwish пополняется, на этот раз у меня появилась прекрасная белая юбка с музыкальными нотами. Так и хотелось кружится и танцевать весь фотосет под музыку из наушников от Sudio с высокочастотным звуком и новой моделью смартфона LG G4, который я сейчас тестирую и снимаю фотографии в Instagram.
Кстати, вы можете получить 15% скидку на наушники Sudio используя код "Aibinasblog15".
Zara blouse
Choies bag
Jimmy Choo shoes