Unveiling Luxury: The Ultimate Guide to Shopping at Oxluxe.com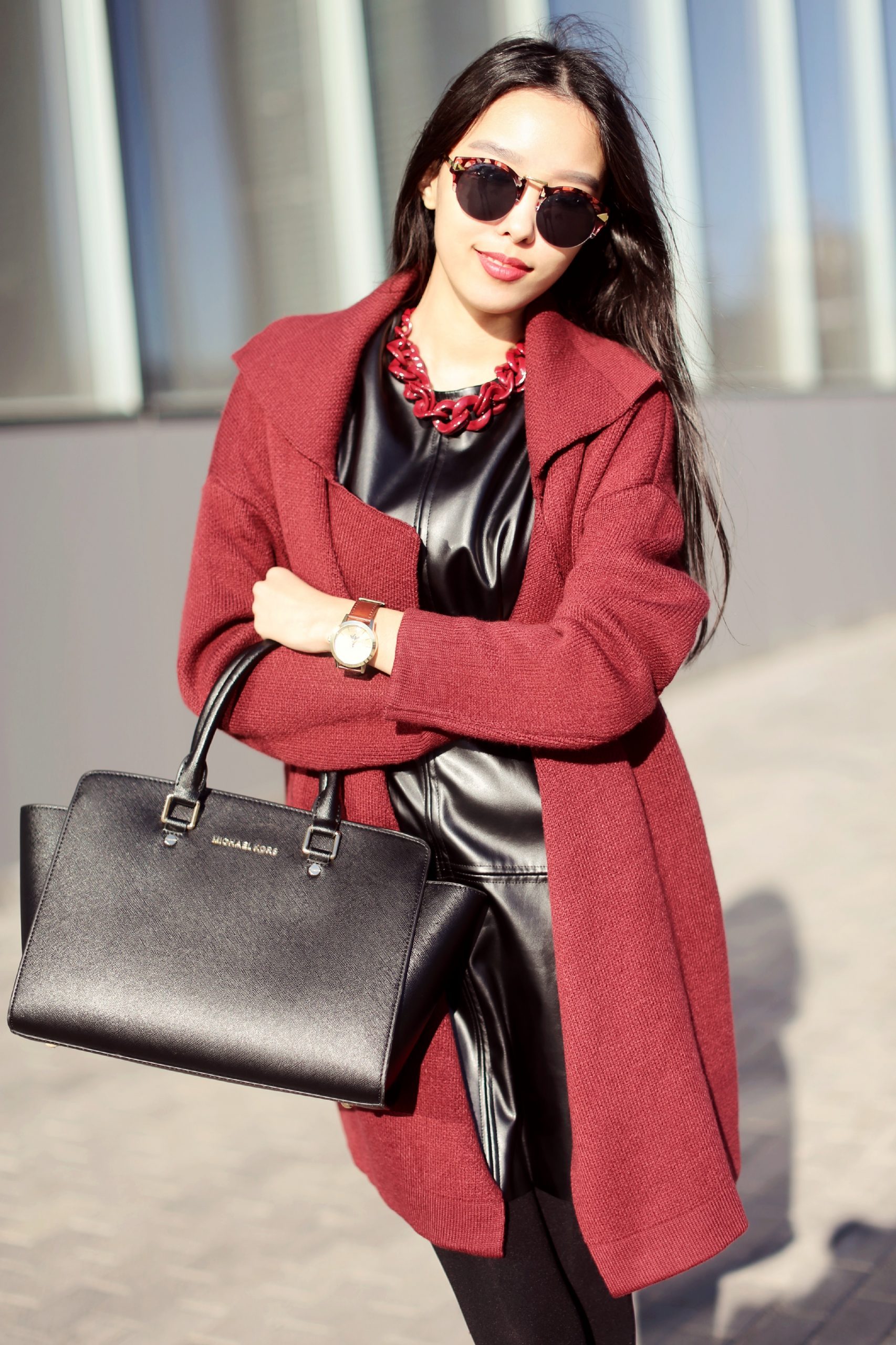 In the world of fashion, luxury bags hold a unique and enviable position. Not only are they beautiful and meticulously crafted, but they also serve as an emblem of style, sophistication, and personal taste. A well-chosen luxury bag can elevate any outfit, making a statement that is both personal and powerful. But where can you find a diverse range of these coveted accessories under one roof? Welcome to oxluxe.com.
Oxluxe.com is an online destination that offers an impressive range of luxury bags from some of the most prestigious fashion houses in the world. From the timeless elegance of Chanel and Louis Vuitton to the bold contemporary styles of Balenciaga and Bottega Veneta, Ox Luxe curates a selection that is as diverse as it is exquisite. Whether you're an ardent fashion enthusiast or a novice just beginning to explore the world of high-end accessories, Ox Luxe serves as a one-stop shop for all your luxury bag needs.
In this article, we will guide you through the luxurious world of Ox Luxe by Carousell, spotlighting the brands they carry, the variety of bags they offer, and the unique shopping experience they provide. We'll also delve into the latest arrivals, special offers, and customer reviews that make oxluxe.com a premier destination for luxury bag shopping. Let's embark on this stylish journey together!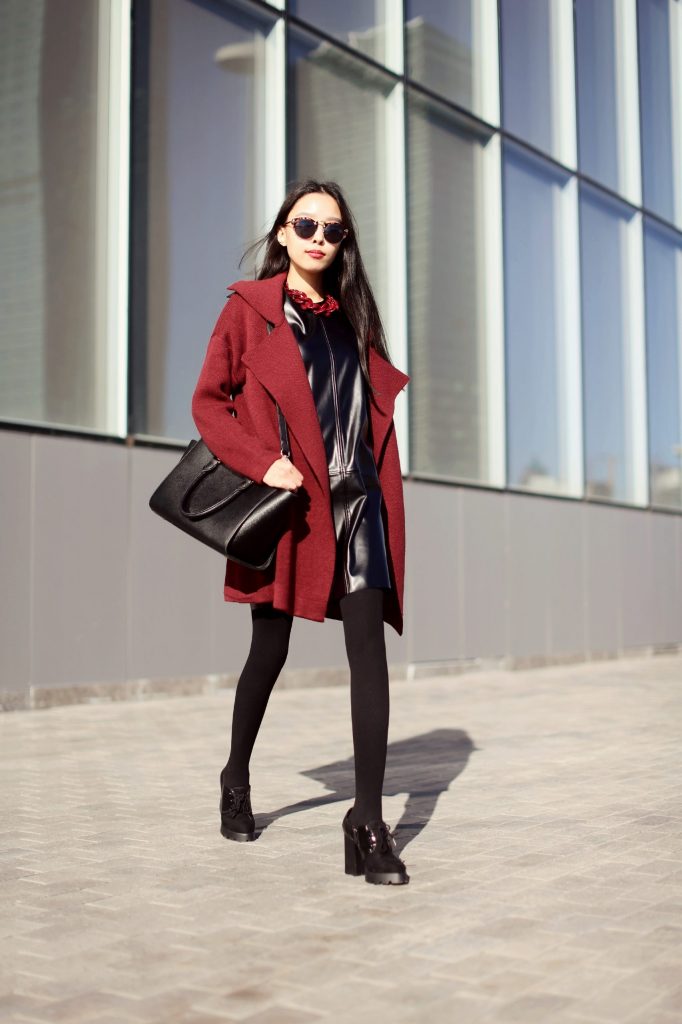 Ox Luxe's Special Offers: A Luxurious Shopping Experience
At Oxluxe, shopping for luxury bags is not just about choosing a piece that complements your style, it's also about enjoying a rewarding shopping experience. Ox Luxe recognizes this and regularly introduces special offers and promotions to enhance your shopping journey.
One of the noteworthy offers at the time of writing this article is the *MOM50* promo code. Shoppers can use this code to get a $50 off when they spend above $1,000. This is a great opportunity to save on your next luxury bag purchase. You can find more Ox Luxe promo codes.
Besides the regular promotions, Ox Luxe also hosts live events. "Ox Luxe Live" is a regular live shopping event where you can get special deals on the bags you love. The event is held every Thursday from 8.30 to 10.00 pm (GMT +8). You can watch the event live on Instagram and snatch up incredible deals on a variety of bags from top brands.
To stay updated on their latest product launches, special offers, and company news, consider subscribing to the Ox Luxe newsletter. All you need to do is enter your email address on their homepage to join their mailing list.
Remember, these offers and events are subject to change, so it's important to keep an eye on their website and social media platforms for the most up-to-date information.
In conclusion, Ox Luxe not only provides a vast selection of luxury bags from top brands but also ensures a rewarding shopping experience with their special offers and promotions. So why wait? Explore Ox Luxe today, and experience luxury shopping like never before!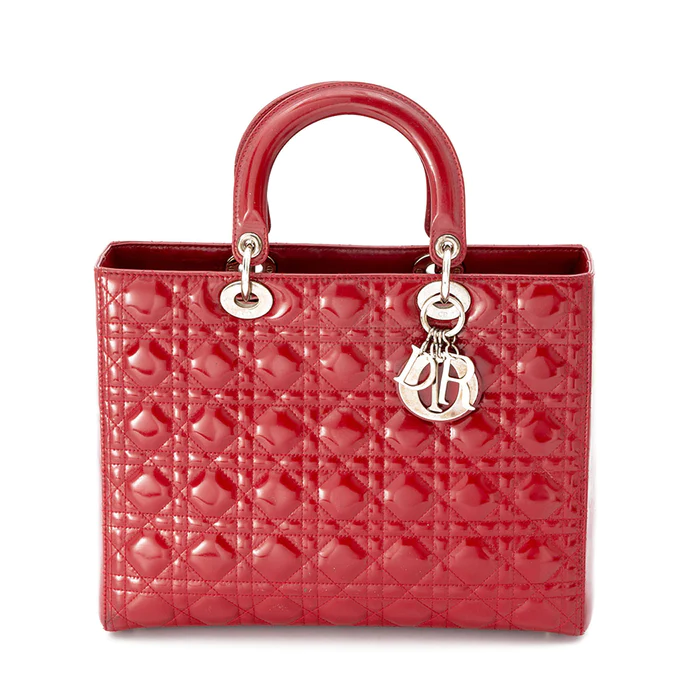 A World of Luxury Brands at Ox Luxe
One of the key strengths of Oxluxe.com is the breadth and diversity of the luxury brands it carries. This online store is a treasure trove for fashion aficionados who appreciate the artistry and craftsmanship inherent in luxury bags.
From the edgy designs of Balenciaga, known for their signature mix of streetwear and high fashion, to the Italian finesse of Bottega Veneta, famous for its intricate leather weaving technique called 'intrecciato', Ox Luxe brings the best of the fashion world at your fingertips. The store also hosts collections from Burberry, a brand that perfectly encapsulates British luxury, and Bvlgari, the epitome of Italian glamour renowned for its fine jewelry and equally exquisite bags.
For lovers of French luxury, Ox Luxe has an extensive collection from some of the most esteemed Parisian fashion houses. There's Chanel, with its iconic quilted bags that have become symbols of timeless elegance, and Christian Dior, whose innovative and extravagant designs continue to shape the fashion industry. Among these stalwarts, you'll also find Givenchy, a brand that perfectly balances chic sophistication with a hint of irreverence.
Italian luxury is well-represented too, with offerings from brands like Gucci, known for its eclectic and contemporary aesthetics, Prada, a name synonymous with luxurious minimalism, and Valentino, a brand that beautifully marries tradition and innovation in its designs.
And let's not forget Hermès, a brand that is almost legendary in the world of luxury bags. Known for styles like the Birkin and the Kelly, Hermès bags are considered the epitome of luxury and exclusivity.
Each brand brings its unique identity and design philosophy to the table, offering you an array of choices to suit your individual style. Whether you gravitate towards the timeless classics or seek the avant-garde, oxluxe.com offers a luxury bag to match every sartorial preference. Explore these brands and more at Ox Luxe, and discover the perfect luxury bag that speaks to your style.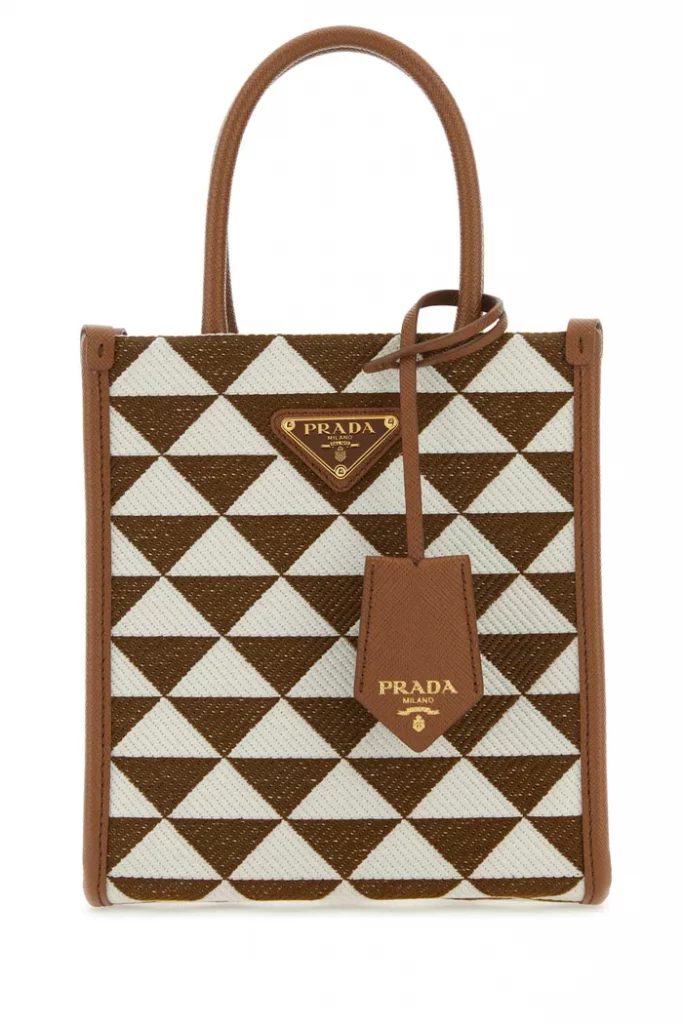 The Bag Styles: From Totes to Crossbodies and Everything in Between
Luxury is not a one-size-fits-all concept, especially when it comes to handbags. Every person has unique needs and preferences, and Oxluxe.com caters to this diversity by offering a wide variety of bag categories. Whether you're looking for a chic crossbody for casual outings, a sophisticated tote for work, or a glamorous clutch for evening events, Ox Luxe has got you covered.
A standout category on Ox Luxe is the classic Tote Bag. Offering ample space and often crafted in durable materials, tote bags are perfect for those who prefer functionality without compromising on style. Brands like Louis Vuitton and Chanel offer iconic totes, often adorned with their signature monograms and hardware.
For those who prefer a hands-free option, Crossbody Bags or Sling Bags are the perfect choice. These bags offer versatility and practicality, allowing you to move freely while keeping your essentials close. Brands like Prada and Bottega Veneta offer stylish crossbody options that are perfect for adding a luxury touch to a casual outfit.
The Top Handle Bag category presents a more traditional silhouette with a modern twist. These bags, often structured and compact, are perfect for formal settings or events where you want to make a statement. Brands like Hermès and Christian Dior offer some of the most coveted top-handle bags, including the legendary Birkin and Lady Dior.
If you're searching for something smaller yet just as luxurious, the Small Leather Goods category is worth exploring. This category includes items like wallets, cardholders, and pouches that are perfect for organizing your essentials within a larger bag or using on their own for a minimalist approach.
Finally, for the ultimate in luxury and exclusivity, check out the "WOC" or "Wallet On Chain" category. These compact, chain-strap versions of classic luxury bags offer all the glamour and craftsmanship of their larger counterparts in a more petite package.
With such a wide range of styles, oxluxe.com ensures that you can find a luxury bag that perfectly suits your needs, lifestyle, and fashion sensibilities. Explore these categories and more to discover the luxury bag that's perfect for you.
Meet The Brands: From Hermès to Chanel and Everything in Between
What makes oxluxe.com an extraordinary shopping destination is the impressive roster of luxury brands that it houses. From the iconic French houses of Hermès and Chanel to the innovative Italian labels of Prada and Bottega Veneta, Ox Luxe provides a comprehensive platform for all your luxury bag desires.
Let's start with Hermès, a brand synonymous with the pinnacle of luxury. Known for their exquisite craftsmanship, Hermès bags, especially the Birkin and Kelly, are considered the ultimate status symbols. A Birkin 25 Handbag Togo Leather in black, for example, listed on Ox Luxe, is a timeless piece that promises to elevate any outfit.
Next, we have Chanel, a brand that has been defining luxury and style for over a century. Their Classic Medium Double Flap Shoulder Bag Caviar Leather, available on Ox Luxe, is an emblem of the brand's enduring allure. Crafted from durable caviar leather, this bag is as functional as it is fashionable.
Turning our attention to Italy, we have Prada, a brand known for its forward-thinking designs and high-quality materials. The Symbole Tote Bag in Jacquard Gold Hardware, listed as brand new on Ox Luxe, is a perfect example of Prada's commitment to innovation and luxury.
Also from Italy, Bottega Veneta has made waves in the fashion industry with its signature Intrecciato weaving technique and a commitment to understated luxury. A Yellow Bag from the brand featured on Ox Luxe encapsulates Bottega's minimalist aesthetic perfectly.
Moreover, Ox Luxe also offers pieces from other esteemed brands like Gucci, Louis Vuitton, Christian Dior, and Balenciaga, among others. Each brand brings its unique aesthetic and philosophy to the table, creating a rich and diverse collection of luxury bags on oxluxe.com.
Whether you're a fan of the classic and refined or the bold and avant-garde, Ox Luxe's selection of brands guarantees that you'll find a bag that speaks to your personal style. Explore these brands and more to discover your next luxury bag obsession.
Navigating the Categories: Finding the Perfect Bag Style for You
Luxury bags come in a myriad of styles, and finding the perfect one that suits your needs and aesthetic can be a challenging task. But fear not, oxluxe.com has organized its offerings into neat categories to help you find your dream bag with ease. Let's delve into some of the popular styles you can find on Ox Luxe.
1. Crossbody Bags / Sling Bags: These bags are perfect for those who value functionality and style. They're easy to carry, leaving your hands free for other tasks. The Lindy Mini Bag Clemence Leather on Ox Luxe is a fantastic option, offering a blend of Hermès luxury and practicality.
2. Top Handle Bags: These are ideal for formal occasions or office settings. They exude a certain sophistication that's hard to ignore. The Celine Luggage Micro Top Handle Bag and the Lady Dior Medium Top Handle Bag are elegant examples available on Ox Luxe.
3. Tote Bags: Known for their spaciousness, tote bags are perfect for those who carry a lot with them. The OnTheGo MM Tote Bag from Louis Vuitton, featured on Ox Luxe, can house everything you need while keeping you in vogue.
4. Bucket Bags: These are stylish and versatile, suitable for both casual and formal settings. Their unique shape makes them a trendy choice. Keep an eye out on Ox Luxe for these fashionable pieces.
5. Backpacks and Belt Bags: For those who value practicality and are always on the go, these styles are perfect. They offer plenty of storage and easy access to your belongings. Ox Luxe has an array of these bags from various luxury brands.
The categories listed on oxluxe.com are designed to help you navigate the extensive selection of luxury bags. Whether you're looking for a practical crossbody bag or a sophisticated top handle bag, Ox Luxe has got you covered. Dive into these categories and find your perfect luxury bag today.
Customer Reviews and Satisfaction at Ox Luxe: A Testament to Quality and Service
An important aspect that bolsters Ox Luxe's reputation in the luxury bag market is their commitment to customer satisfaction. This is evident from the overwhelmingly positive reviews they have received from customers around the globe.
A quick glance at their 'Reviews' section reveals a multitude of satisfied clients who praise Ox Luxe for various aspects of their service. Customers frequently highlight the fast and reliable delivery, the excellent condition of the bags, and the friendly and helpful customer service.
One reviewer, moon_fairy27, praises Ox Luxe as an "awesome seller" and appreciates the hassle-free transaction, while zedli is satisfied with the item as per description and appreciates the fast next-day delivery. Another customer, ilovezk, highly recommends Ox Luxe, citing their great deals and trustworthy service.
Furthermore, many customers are thrilled with the condition of the bags they receive. Customer lushlavie, for instance, was delighted to find that the bag they purchased was well kept and looked very new. Another customer, jessieng459, was equally happy with their purchase, describing the bag they received as being in brand new condition.
These reviews are a testament to the authenticity, quality, and excellent customer service offered by Ox Luxe. It's clear that customers appreciate not just the high-quality luxury bags they find on Ox Luxe, but also the overall shopping experience.
In conclusion, Ox Luxe seems to have found the winning formula for customer satisfaction by combining a wide range of authentic luxury bags with top-notch customer service. Whether you're a first-time luxury bag buyer or a seasoned collector, Ox Luxe offers a shopping experience that is likely to exceed your expectations.
Conclusion: Ox Luxe – The Ultimate Destination for Luxury Bags
Whether you're a seasoned luxury bag collector or a novice just starting your journey, Ox Luxe is a must-visit online destination. Offering a comprehensive selection of pristine condition luxury bags from leading brands and an enhanced shopping experience through regular promotions and special events, Ox Luxe is truly a one-stop-shop for all your luxury bag needs.
The emphasis on quality, authenticity, and customer satisfaction at Ox Luxe makes it stand out in the luxury retail industry. The commitment to providing clients with a wide range of styles, from the iconic Hermès Birkin to the classic Chanel Flap Bag, ensures every shopper finds a bag that speaks to their personal style.
Furthermore, the introduction of their consignment service is an excellent initiative for sustainable luxury, providing an opportunity for owners to sell or consign their pre-loved items. This not only promotes sustainability but also allows shoppers to own luxury pieces at a more affordable price.
In summary, Ox Luxe provides an exquisite blend of luxury, sustainability, and affordability, creating a seamless and rewarding shopping experience. As the fashion world continues to evolve and as we continue to seek sustainable and affordable luxury, Ox Luxe stands as a beacon in the online retail space, providing access to some of the world's most coveted luxury bags.