BRIGHT PALETTE
27 October 2015
/
by admin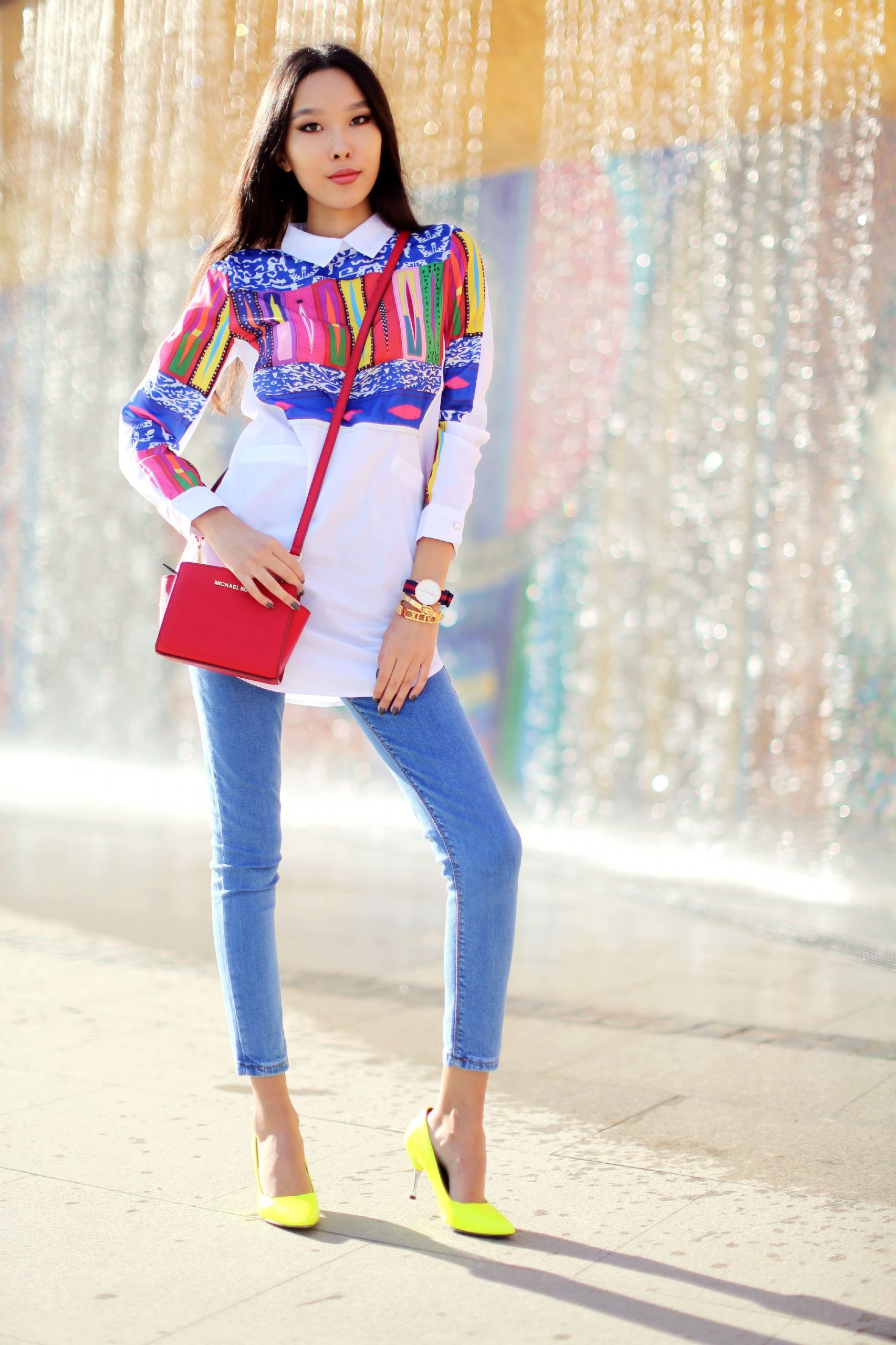 Summer – it's especially pleasant time when I prefer to take photos of my looks on the streets of the beautiful city. I noticed there are special places in the city that I return and create photos on their background again and again. I created my casual look in bright colors in blouse and jeans from Shein, and buckle bangle and Roman Empress bangle from ThePeachBox.
You can get 15% off discoount on ThePeachBox using the code "tpb-aibinayeshkeyeva". It`s valid till the the end of August 2015.
Лето – это особенно приятная пора, когда мы с удовольствием делаем фотографии образов на улицах красивого города. Я заметила есть особенные места в городе к которым приятно возвращаться и на их фоне создавать фотографии вновь и вновь. Мой повседневный образ составлен из рубашки и джинсов от Shein, а также браслета с пряжкой и Римского браслета от ThePeachBox.
Вы можете получить 15% скидку на ThePeachBox используя код "tpb-aibinayeshkeyeva" до конца августа 2015.

Shein blouse
Daniel Wellington watch
Michael Kors bag
Aldo shoes